TI 55   f/4.9 Astrograph – OPTICAL PERFORMANCES
Telescopi Italiani has decided to show a full review about the awesome optical performances of our TI 55  f/4.9 Astrograph
No other manufacturer shows detailed diagrams like these.
SPOT DIAGRAM
The Spot Diagram and the other performance diagrams, was calculated:
On Axis (1)
11.6 mm from axis – corner of the KAF8300 (2)
17.29 mm from axis – corner of the KAF16200 (3)
26.10 mm from axis – corner of the KAF16803 (4)
30.65 mm from axis – corner of the KAF39000/KAF50100 (5)
TI 55 WPF f/4.9 Astrograph (550 mm aperture- 2700 mm focal length): IT IS REPRESENTED THE SPOT DIAGRAM CONSIDERING THE WAVELENGHT FROM 400 TO 700 nm.
 TI 55 f/4.9 – Spot Diagram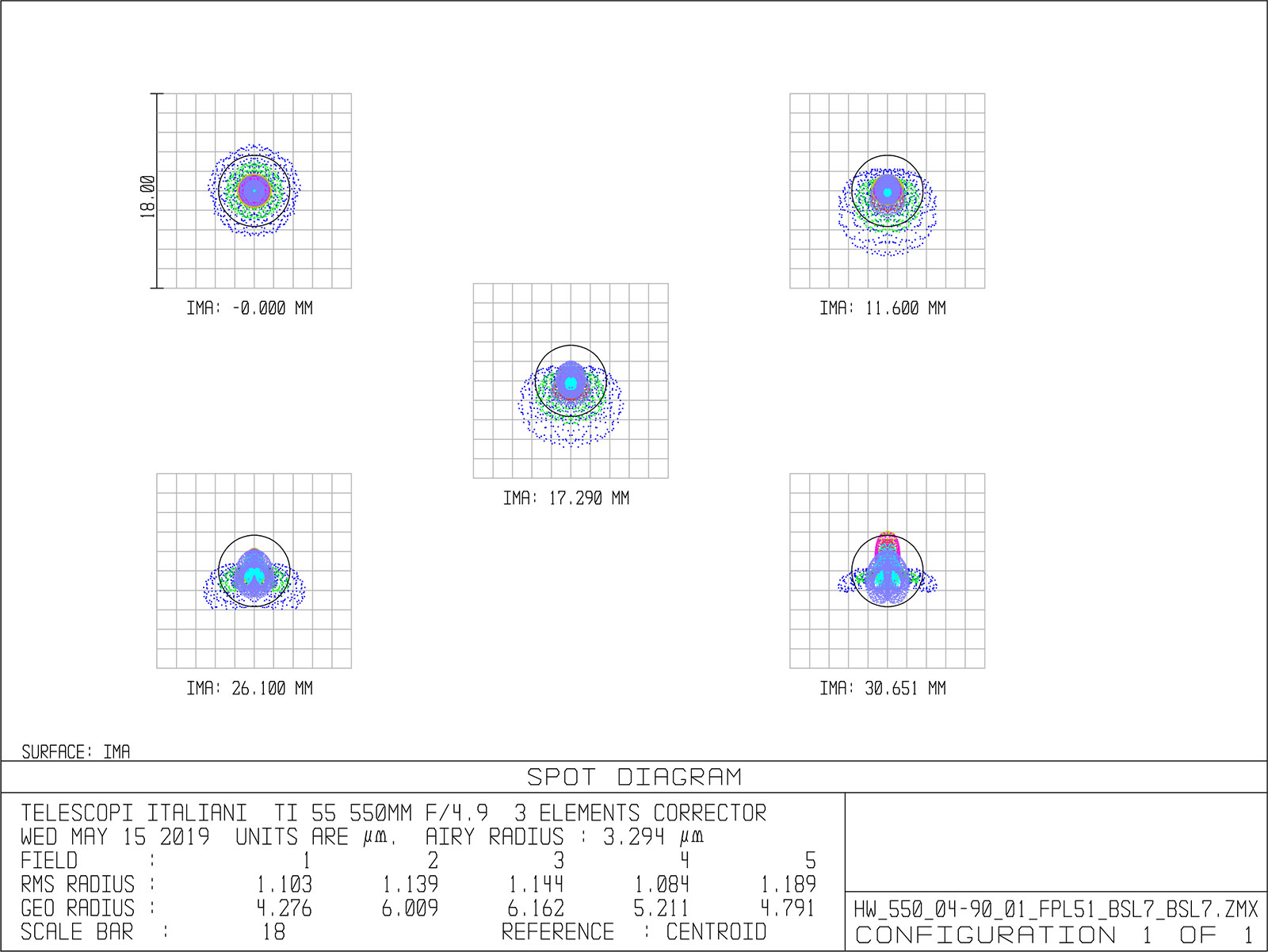 THE GRAPH BELOW SHOWS A  SPOT DIAGRAM vs FIELD UP TO 50 MM OFF-AXIS (100 MM REAL DIFFRACTION LIMITED CORRECTED FIELD – Despite the fast f/4.9 ratio)
SPOT DIAGRAM vs WAVELENGTH
A very important diagram that nobody shows. Only after analyzing these curves we can see that the optic is really excellent for every wavelengths. The black line is the Airy Disc radius, the numbers are the five fields.
RELATIVE ILLUMINATION
The Relative Illumination curve is the ratio between  the light hitting the focal plane and the total light  incoming. To obtain a good illumination for this f/4.9 astrograph, was been necessary to optimize secondary mirror diameter, corrector lenses diameter and relative distances.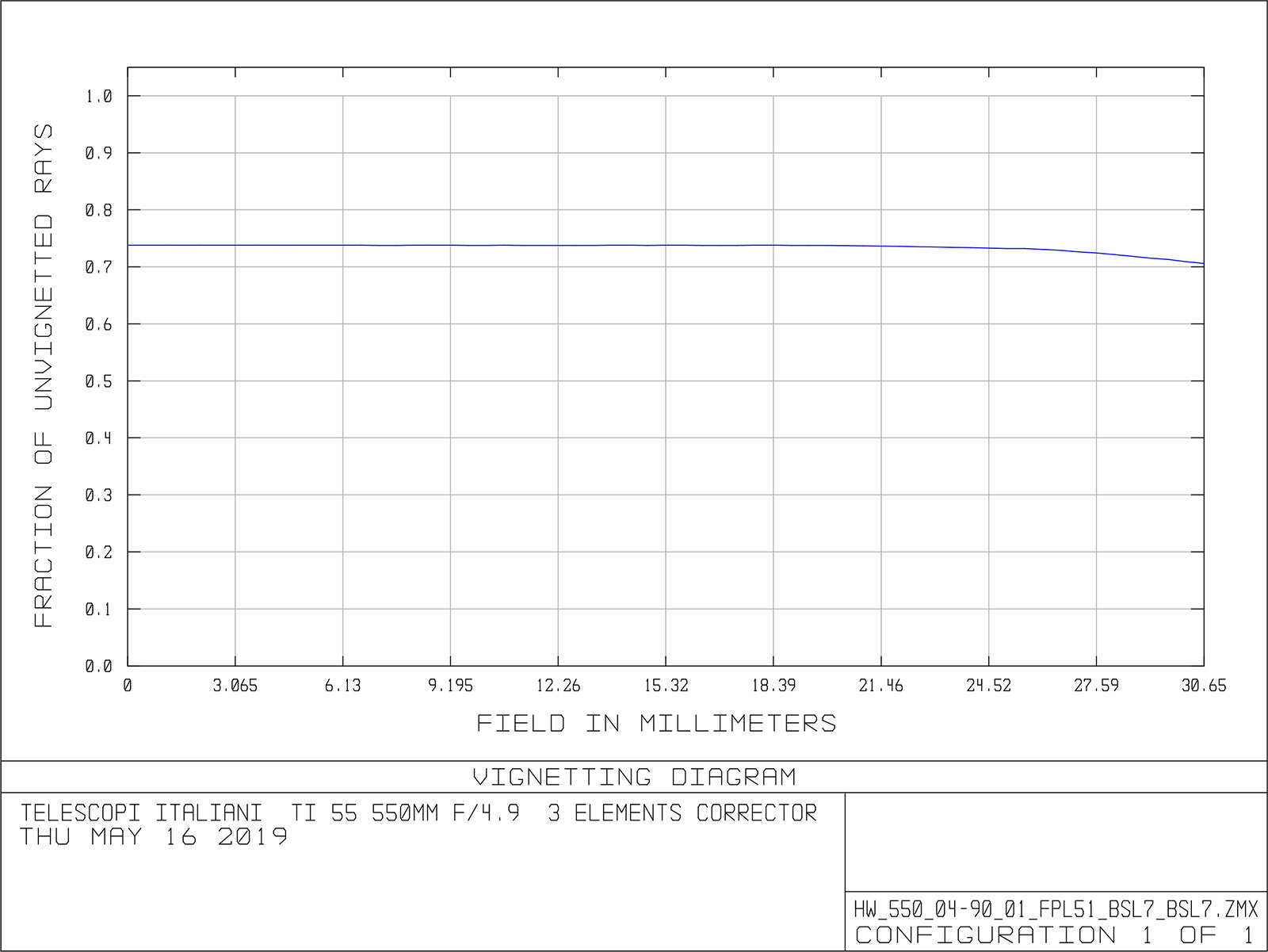 TI55 f/4.9 Vignetting Diagram[/caption]